Should I wear a face covering on campus?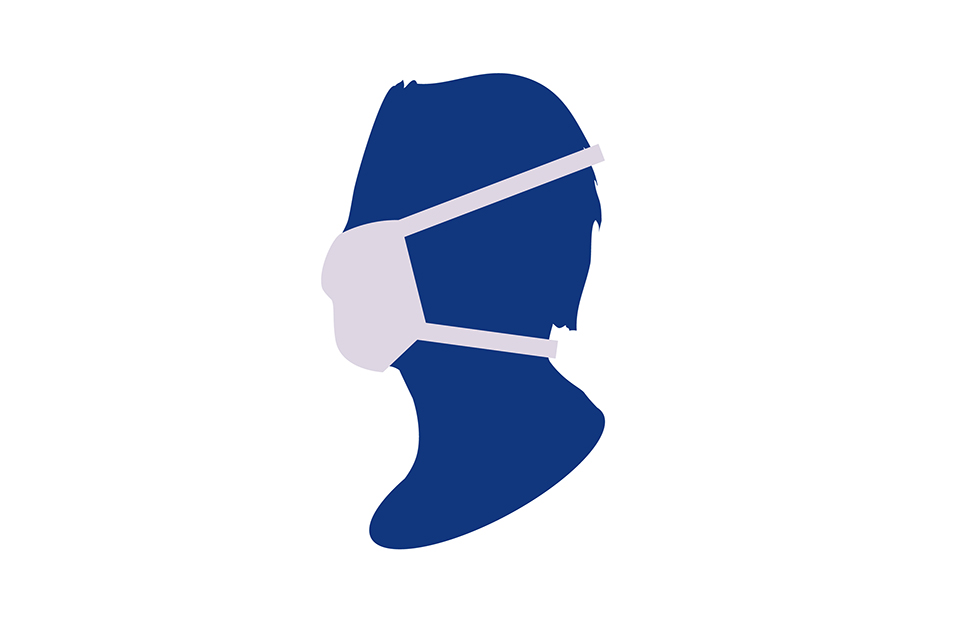 See an overview of arrangements at Warwick following the easing of national Covid restrictions on 19 July.

Whilst changes will give more freedom, we must take personal responsibility to continue to behave responsibly to protect ourselves, and to protect our wider community.
Face coverings
Students, staff and visitors are asked to wear face coverings on campus as follows:
Teaching, library and study spaces
Face coverings should continue to be used when individuals are moving around these spaces if other people are around, but are not required when individuals are seated.
Offices and dwell spaces
1.5m social distancing will continue where space allows in offices and dwell spaces.
Where space doesn't allow for social distancing, individuals are advised to use face coverings unless you agree as a group using that space that you are content without.
Face coverings should continue to be used when individuals are moving around these spaces if other people are around.
Cafes, retail, conferences, Warwick Arts Centre and Sports and Wellness Hub
There will be no face coverings or social distancing required in retail, cafes or conference spaces on campus, nor in the Warwick Arts Centre or the Sports and Wellness Hub.
---
This will help to keep everyone in our community safe alongside the other protection measures we have in place like social distancing, enhanced cleaning, and increased hand sanitisation points.
Disposable face coverings are also available for staff working on campus and will be provided through their department.
When you're out and about off campus, you're expected to follow the rules on face coverings set out by UK Government and local businesses.
Face coverings and visors
Although the Government changed its guidance to say that a visor on its own does not constitute a face covering, as a University, we recognise our obligations to be proactive to anticipate the needs of disabled people under the Equality Act 2010. As such, we will continue to issue and allow the use of visors on their own for service provision activities in combination with existing additional measures that we have in place on campus, such as social distancing, asymptomatic testing and transparent barriers as specified in local risk assessments. Examples of relevant service provision activities include teaching, customer service and direct communication with people who rely on lip reading or the interpretation of facial expressions.
A polite reminder that not all disabilities are visible and some people may be exempt from wearing a face covering either due to their disability or to aid communication with a disabled person.
How to collect your free face covering and thermometer
You can visit student reception in Senate House to collect your free face covering and thermometer, but please try to collect at quiet times to keep footfall to a minimum.
If you're a staff member, your department will be organising these for you.
Circumstances where face coverings aren't required on campus:
In some personal circumstances:
If you can't put on, wear or remove a face covering because of a disability or long term physical or mental health condition
If using a face covering would harm or injure you or others
In certain spaces:
If you are seated in managed spaces, including study spaces, and observing 1.5m social distancing.
If you are seated in office spaces, meeting rooms, workshops and non-teaching laboratories (i.e. spaces not usually open to students/visitors) and observing 1.5m social distancing.
In uncrowded, outdoor spaces
If you're alone in a room or vehicle
If you're in shared student accommodation with your allocated kitchen group

If you're in a cafe, retail space, conference venue, Warwick Arts Centre and Sports and Wellness Hub
For certain activities:
If you are eating or drinking
If you are trying to take medication
If a police officer or other official asks you to remove it for identification purposes
If you are with someone that has trouble understanding you with your mask on
Where departmental risk assessment deems it is appropriate not to wear a face covering and where other control measures are in place, such as research labs and the Sports Hub.
Keeping spaces safe
Find out more about how we are keeping spaces safe
Staff are asked to update departmental risk assessments to reflect whether a space is open for public/student access, and to reflect whether face coverings must be worn at all times or can be removed when people are seated, in line with the requirements above.
---
FAQs
Yes. We have carefully reviewed the arguments for and against the wearing of coverings and have decided it is the right thing to require of a community like ours, with the noted exceptions.
Face coverings continue to be mandatory in spaces open to students or visitors, when moving around within buildings and spaces, and where required under Government guidance.
We recognise that there's a careful balance to be struck between expecting members of our community to play their part in following University and local public health requirements to keep people safe, and enforcing these behaviours. If you see anyone behaving contrary to guidance, you can raise your concerns with them in a constructive and sensitive manner. Alternatively raise your concerns with a member of staff, line manager or HR. We have set out our Community Responsibilities and what happens if people break the Covid-19 rules.
---
A face covering is something which is close fitting and safely covers the nose and mouth, and which can be securely fitted round the side of the face. A face covering can be either disposable or a reusable cloth covering - either way it is recommended that face coverings consist of three layers, ideally including a middle layer of non-woven polypropylene.
The disposable and reusable face coverings available through the University are of a high quality and are preferable to most others obtained from other sources.
If you intend to obtain and use your own face covering, please ensure it has three layers, with either a non-woven polypropylene middle layer or at least one layer that is a high cotton count: a thread count of 600 or higher is preferable (such a cotton would not feel flimsy nor appear thin).
The following are not effective at stopping the spread of airborne droplets and must not be worn as face coverings:
Masks containing exhalation valves
Bandanas, scarfs, snoods or similar
Coverings consisting of a single layer of fabric
Coverings consisting only of multiple layers of thin or flimsy fabric
There is no requirement to use medical respirator masks reserved for frontline medical or care workers, or personal protective equipment (PPE) used to manage risks like dust, fumes, and vapours.
---
Yes. Students attending teaching sessions will be expected to wear a face covering, and those involved in teaching are recommended to wear a face covering in the form of face shield unless there are exceptional circumstances as outlined above such as where departmental risk assessments demonstrate that it is appropriate not to wear one and other safety measures are in place.
---
You can now remove face coverings when you are seated in office spaces, meeting rooms, workshops and non-teaching laboratories (i.e. spaces not usually open to students/visitors) and observing 1.5m social distancing. You will still be required to use your face covering when you move around within buildings or spaces.
---
When moving through your residence, for example on stairwells and reception areas within your accommodation block, you should wear a face covering. If you are in your allocated kitchen group, within your own home, it will not be necessary.
---
To wear a face covering properly it needs to cover your nose and mouth while allowing you to breathe comfortably, fit comfortably but securely against the side of the face, be secured to the head with ties or ear loops and be made of a material that you find to be comfortable and breathable, such as cotton. The UK Government website gives more information on wearing one, removing and looking after face coverings.
---
Whilst you might not be asked to provide written evidence for not wearing a face covering, you may feel more comfortable showing something that says you do not have to wear one. This can be in the form of an exemption card or badge which can be downloaded from the UK Government website.
Members of staff who feel that they have an acceptable reason for not wearing a face covering at work should discuss this with their line manager and provide suitable evidence so that the appropriate risks and control measures can be assessed and adjusted accordingly. This is so that the line manager can take the appropriate action to ensure the health and safety of the individual and their colleagues. Referral to Occupational Health might also be requested in certain circumstances.
If you have a disability that means that you are exempt from wearing a face covering, you can find out how the University is supporting the Hidden Disabilities Sunflower Scheme here.