Re-enactment in Documentary
UNIVERSITY OF WARWICK
DEPARTMENT OF FILM AND TELEVISION STUDIES
BA in Film and Literature / BA in Film Studies
DOCUMENTARY (15 CAT YEAR 3 OPTION)
AUTUMN TERM 2016
TUTOR: PROF. STELLA BRUZZI (RM A1.19)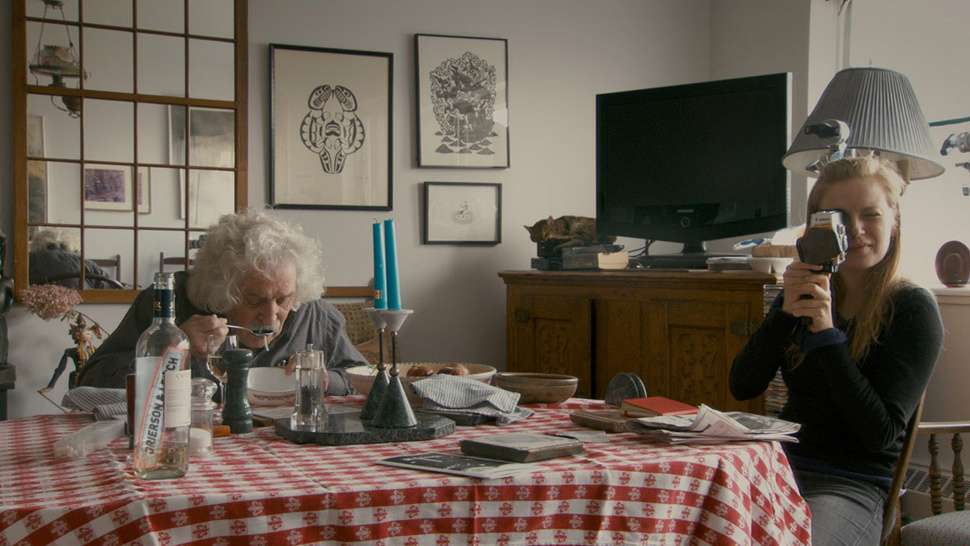 STORIES WE TELL (SARAH POLLEY, CANADA 2012)
This module will:
• Offer students the chance to explore documentary and different ways of representing reality in depth, with an emphasis on the use of re-enactment in documentary and nonfictional media.
• Provide a selective history of primarily British and US documentary via the use of re-enactment, focusing on more recent films such as The Arbor (Clio Barnard, 2010) and Stories We Tell.
• Consider some important historical antecedents before focusing on 21st century uses of re-enactment – interesting because documentary filmmakers no longer need to re-enact events but are increasingly electing to do so out of choice.
• Enable students to compare uses of re-enactment in documentary with that in other forms of fact-based film and television, such as drama-documentaries and fact-based or hypothetical films.
• Introduce students to various critical perspectives via each week's reading, which will be discussed in detail in class.
TIMETABLE
The programme is as follows:
Monday 3—6pm Room A0.26
Tuesday 9—1pm Room A0.26
You are expected to be free for these times. I will generally screen at 3pm Mondays and lecture either following that (at 5—6) or at 9—10am on Tuesdays, followed by a second screening and seminar. But I will sometimes shuffle these around, so check each week for details.
ASSESSMENT
ONE essay of 5,000 words. Deadline: Monday 12 December 2016, 12 noon. Essay questions will be circulated around the middle of the term and tutorials will be offered both and after essay writing. You are required to attend both.
MODULE OUTLINE – WEEKLY TOPICS, READING AND VIEWING
You are expected to read all the texts listed as 'Essential Reading' in preparation for seminars and to bring your notes and thoughts on these texts to the lesson; these pieces of reading will be made available for you to download each week. The 'Further Reading' materials are indicative secondary sources available in the library for use when you want to read around a subject or are researching your essays.
SCREENINGS
Week One: 3 and 4 October
The War Game (Peter Watkins, 1965)
Week Two 10 and 11 October
The Thin Blue Line (Errol Morris, 1988)
Week Three 17 and 18 October
The Eternal Frame (Ant Farm and J.T. Uthco, 1975)
The Battle of Orgreave (Jeremy Deller, Mike Figgis, C4, 2001)
Week Four 24 and 25 October
Paris is Burning (Jennie Livingston, 1990) + Unmade Beds (Nicholas Barker, 1997)
Week Five 31 October and 1 November
The Arbor (Clio Barnard, 2010)
Week Six ---------------------------READING WEEK------------------------------
Week Seven 14 and 15 November
Stories We Tell (Sarah Folley, 2012)
Week Eight 21 and 22 November
The Queen (Stephen Frears, 2006) + Downfall (Oliver Hirschbiegel, 2004)
Week Nine 28 and 29 December
The Act of Killing (Joshua Oppenheimer, 2013) + The Missing Picture (Rithy Panh, 2014)
Week Ten 5 and 6 December
The Jinx (Andrew Jarecki, 2015)
Module Resources
Outline Autumn Term 2016

 Summer Reading
Orgreave_Eternal Frame PP
War Game PP
Thin Blue Line PP
Paris is Burning_Unmade Beds PP
The Arbor PP
Module Leader