Warwick Historian, Joe Chick, has been involved in a project for The
Victoria County History who have made their content available through an app called A History of English Places, which is accessed through a first-edition Ordnance Survey map that pinpoints your location. To demonstrate the app in use, Joe designed a series of walking tours of local history sites that includes Coventry.
There are number of other ideas for walks in Coventry here.
If you are interested in the history of music you might be interested in the walk below:
Coventry Music Walk
The Selecter
"Each day I walk along this lonely street
Trying to find, find a future"
Do Nothing, The Specials
Take a stroll through Coventry City Centre and learn about the Music History of the City including visits from US Rock n Roll and Jazz stars Chuck Berry and Duke Ellington. Of course, Coventry's most famous musical movement is Two Tone so you'll find out about the anti-racist activism of Coventry bands, The Specials and The Selecter.
From the bus station, walk up Hales St then Corporation Street then Smithford Way past the library which used to be the Locarno Ballroom and later Tiffany's.
During his 1972 tour of the UK, the guitarist Chuck Berry performed and recorded an epic version of My Ding A-Ling, his only number one at the Locarno Ballroom.
In the late 1970s and early 1980s bands like The Specials, The Selecter and The Beat ,who had a consciously anti-fascist and anti-racist message and were founding members of the Two-Tone movement, played gigs at Tiffany's. Jerry Dammers set up the Two Tone label from his flat in Earlsdon and The Selecter and The Specials made their first records at a studio near The Rocket pub not far from Coventry Station.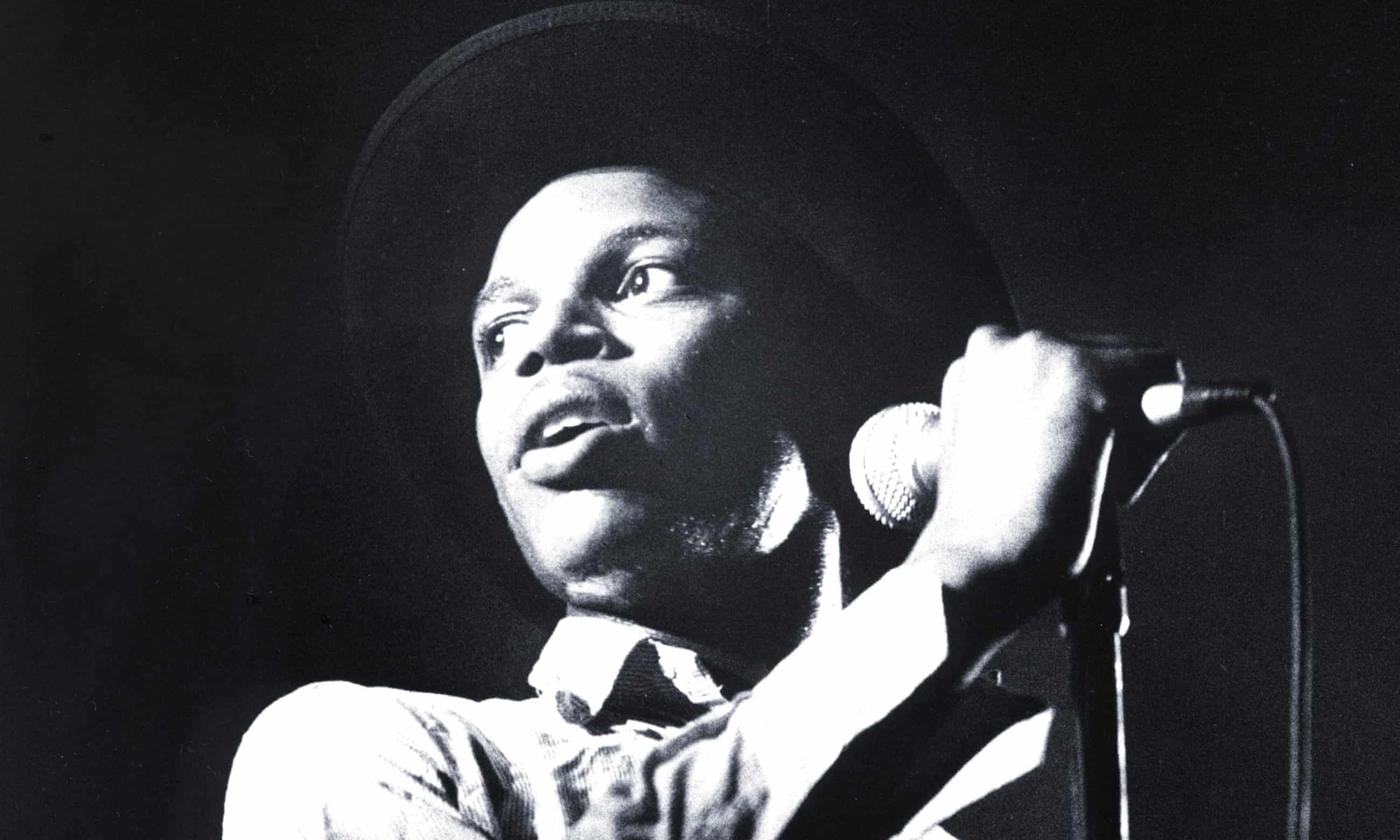 Ranking Roger of The Beat on Stage at Tiffany's.
After the library, turn left through the Precinct Centre, over Broadgate and past the Holy Trinity Church to the Cathedral
In 1966 Duke Ellington and his jazz orchestra played the European premiere of his Sacred Concert here. ". It included a piece called Come Easter which was especially written for Coventry and was only performed at this one concert.It was filmed by ABC Midlands (now ITV) for a religious programme screened at Easter, "Celebration".
Ellington was joined by the Cliff Adams Singers with the baritone singer George Webb and his orchestra, comprising Herbie Jones, Cootie Wiliams, Cat Anderson, Mercer Ellington, Lawrence Brown, Chuck Connors, Buster Cooper, Jimmy Hamilton, Russell Procope, Johnny Hodges, Paul Gonsales, Harry Carney, John Lamb and Sam Woodyard.
After the Cathedral, turn right past the Herbert Gallery and then left onto Earle St. Look out for the life-size image of Delia Derbyshire on the Ellen Terry building of Coventry University. This is by the Bristol-based street artist Stewey.
Delia Derbyshire, who is recognised for her work in the BBC Radiophonic Workshop and seen by some to have been influential on UK electronic music, was born in Coventry. She converted the theme to Doctor Who, the first electronic soundtrack on the BBC, into electronic form.
"You're wondering now
What to do, now you know this is the end"
You're Wondering Now, The Specials
To learn more about the History of Coventry's music scene from Medieval times to the present, with a particular emphasis on Two Tone, carry on down Gosford St and Far Gosford St past Gosford Park and up the Walsgrave Rd and visit Coventry Music Museum and Two-Tone Village at 80 Walsgrave Rd. They have also suggested a Two-Tone specific tour.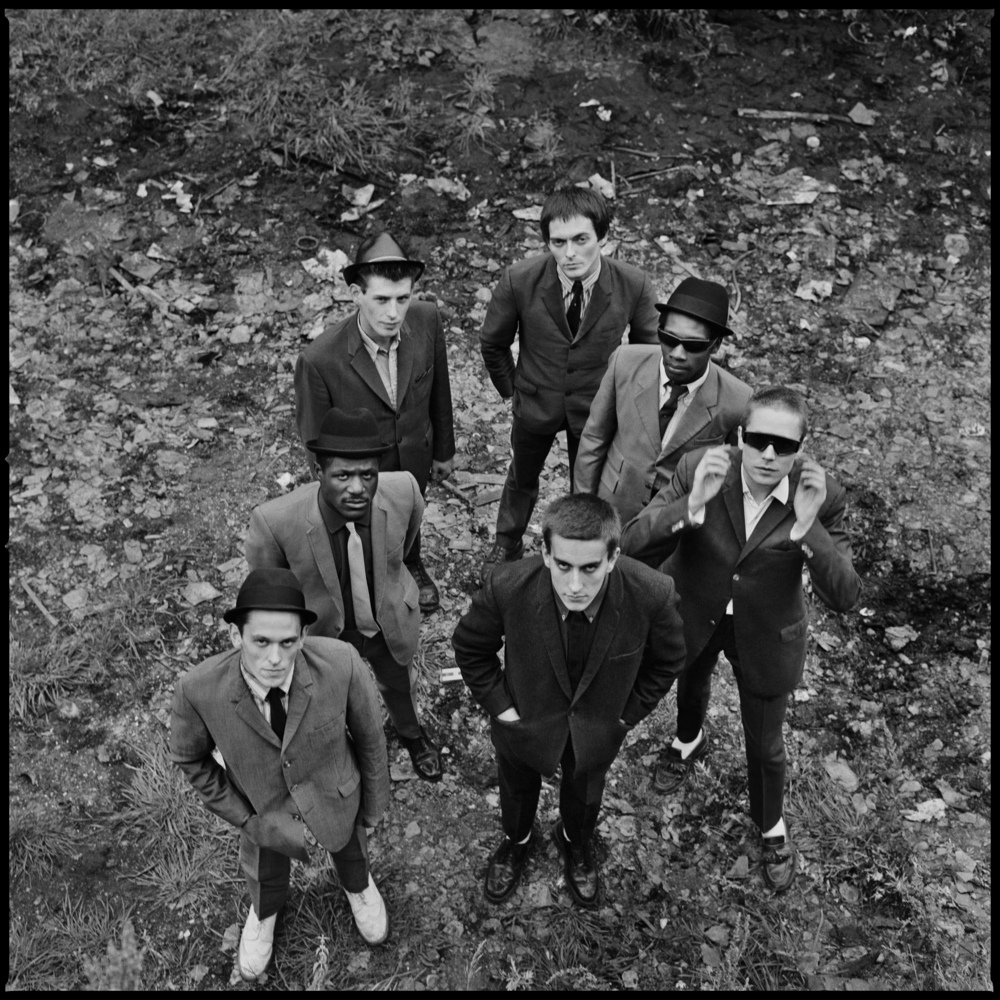 The Specials at the Canal Basin, Coventry. Photo by Chalkie Davies, 1979.
The Specials play a Rock against Racism gig at Butts Park Arena in Coventry, 1981.
Coventry still has a lively music scene and it is worth checking what's on at The Tin, a music education charity where a lot of excellent local bands and some from further afield play. It was still closed at the time of writing but it's a great venue to visit when it reopens.
Coventry Cathedral sometimes organises gigs and events in the Cathedral Ruins, including a Specials gig in 2019 and the Digbeth Dining Club with food stalls and DJs. Some of these events are returning after lockdown and you can find information on the Cathedral website.
The Specials play the Cathedral Ruins, 11 July 2019
To find out more, here are some suggestions for further reading and viewing:
On Rock against Racism, Ska, Two Tone,The Anti Nazi League and Anti Fascist Action
Dawson, Ashley. "Love Music, Hate Racism": The Cultural Politics of the Rock Against Racism Campaigns." Postmodern Culture, vol. 16 no. 1, 2005.
Gilroy, Paul. There Ain't No Black in the Union Jack: the cultural politics of race and nation. London: Routledge, 2002.
Jones, Simon. Black Culture, White Youth: the reggae tradition from JA to UK. London: Macmillan, 1988.
White Riot, Dir. Rubika Shah. Modern Films 2019.
White Riot review by Mark Kermode in Conversation with Simon Mayo.
White Riot review by Simran Hans
Gary Crowley's Two Tone Playlist, BBC Radio London.
On Delia Derbyshire and Electronic Dance Music (EDM):
Butler, David. "Way Out- Of This World!' Delia Derbyshire, Doctor Who and the British Public's Awareness of Electronic Music in the 1960s." Critical Studies in Television. Vol. 9, no. 1, Spring 2014, p. 62.
Morgan, Frances. "Delian Modes: Listening for Delia Derbyshire in Histories of Electronic Dance Music." Dancecult: Journal of Electronic Dance Music Culture, vol. 9, no.1, Nov. 2017, pp.9-27.
Artist paints tribute to Doctor Who theme tune creator, BBC Coventry and Warwickshire
Sculptress of Sound: The Lost Works of Delia Derbyshire. BBC Radio 4.
Lauren Laverne's Peoples Playlist of Women in Electronic Music for Delia Derbyshire Day. BBC Radio 6.
On the Duke Ellington Concert
Tackley, Catherine. "Art or Debauchery?' The Reception of Ellington in the U.K." Duke Ellington Studies, edited by John Howland, Cambridge University Press, Cambridge 2017, pp. 76-107.
Lost Duke Ellington concert film found after 50 years