phone: +44 (0)24 7652 2645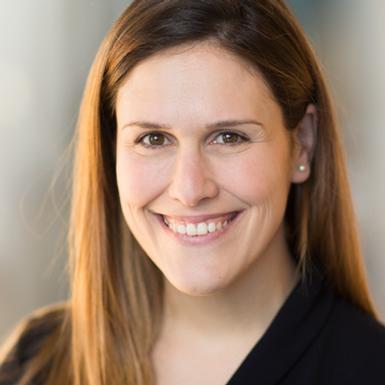 email: Angela.Aristidou@wbs.ac.uk
Room: 3.137
Profile (biography)
Angela Aristidou is an Assistant Professor of Organization Studies at Warwick Business School. Angela researches, teaches and writes about leading and working in service organizations, with a focus on professional services.
Angela received her PhD from the University of Cambridge (2015 July) and holds a masters from Harvard University. In the USA, Angela was awarded a Fulbright grant. In the UK, Angela's research was supported by grants from the UK National Institute for Health Research (NIHR CLAHRC), an international grant by the Onassis Foundation and a BT Fellowship.
Research Interests
• Organization theory (practice theories, institutional theory, role-theory);
• Relational coordinating;
• Dynamic Service Settings (healthcare, technology);
• Qualitative research methods;
• Innovation and social media;
• Simulation-based Leadership training.
Publications
Aristidou A., Barrett M. (2018) "Coordinating Service Provision in Dynamic Service Settings: A Position-practice Relations Perspective" Academy of Management JournalVol. 61, No. 2 Articles
Smets M., Aristidou A. and Whittington R. (2017). "Practice-Driven Institutionalism". The Sage Handbook of Organizational Institutionalism (2nd ed.), London: Sage. Editors: Royston Greenwood, Christine Oliver, Tom Lawrence, Renate Meyer.
Aristidou, A. (2017). FINAL REPORT on the research study "Service integration, transitioning modes of service delivery and the changing roles of professionals", pp. 1-29 [v.21-4-2017].
Aristidou, A. (2015). Theorizing Service User Transitions Through a Relational Practice Lens: the case of mental health services in the UK. PhD Dissertation, University of Cambridge UK.
Aristidou A. (2015) "A process model of how to end a service relationship and engage in another". International Process Symposium, General track, Kos
Farrington C., Aristidou A., Ruggeri K. (2014). "Mobile health and Mental Health: Still waiting for the mh2 wedding?" Globalization and Health Journal, (10: 17)
Aristidou A. & Barrett M. (2014) "A practice lens of the service relationship: Insights from the health context". Academy of Management Conference, Division: Organization Management Theory
Aristidou A. (2013) "Theorizing Service Interactions through a Process Lens". Judge Business School Annual Doctoral Conference, Track: Interdisciplinary Research
Aristidou A. (2012) "Knowledge coordination in service settings". Judge Business School Organizational Behaviour and Information Systems research group
Aristidou A. & Barrett M. (2012) "Reconceptualizing Knowledge Coordination in Service Settings: A case study" Academy of Management Conference, Division: Health Care Management
Singer S., Hayes J., Cooper J., Aristidou A. et al. (2011). "Safety Leadership Team Training for hospital managers" Journal of Health Care Management Review, (36: 2) pp. 188-200.
Aristidou A. (2011). "Variation in professional services: the case of mental health services". EGOS, Division: Professional Service Organizing & Leadership
Aristidou A. (2010) "Healthcare Service Transitions: A systematic review, meta-analysis, and future directions". International Research Society on Public Management Conference, Bern
Availability for Ph.D Supervision and Suggested Topics
See above in "research interests"