email: Ye.Liu@wbs.ac.uk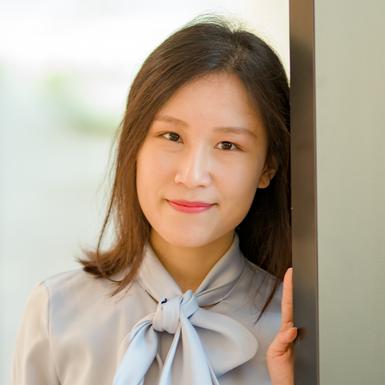 Room: 2.144
Profile (biography)
I am currently a research fellow within OHRM Group and committed to both research and teaching. I obtained my PhD in organisation and management studies and Master degree in Management and Organisational Analysis from Warwick Business School.
During the past few years, I have been working closely with UK police forces to study on the ongoing changes in their recruitment, accreditation, training and career development on both micro and macro level. In particular, my PhD work was focused on how the multiple phases and various influences during initial training influenced police newcomers' formation of identity and work persona, which yielded implications on unleashing the full potential of the increasingly diverse workforce of police. Afterwards, I worked on a Home Office granted action research project at Open University, which aimed to identify current baselines and provide roadmap and tools to facilitate the 43 English and Welsh police forces to embed in the new national framework of training and education, build partnership with Higher Education Institutions, and heighten the calibre of workforce. Within this project, I had also obtained insights from many well-established professions in the UK, including law, nursing, teaching and paramedics, in respect of the institutional work involved in the dynamic journey of professionalization.
My core theoretical interests are identity work, professional socialisation, sensemaking in organisations, organisational temporality, practice theory and critical issues in management. In addition, I am interested in empirical contexts of cultural and institutional changes, professionalization, newcomer socialisation and management in public service organisations.
Research Interests
Professional identity, newcomer socialisation, organisational change, organisational temporality, organisational sensemaking, practice, public management, New Public Management, leadership, qualitative research, etc. See more details in the section above.
Publications
Khalil, Lou & Liu, Y. In press. Learning from other professions: an in-depth analysis of the professionalization journey of English Paramedics. Centre of Police Research & Learning.
Liu, Y. 2017. Self-doubter, self-champion and practitioner --- a processual view of identity work. International Process Symposium, PROS.
Liu, Y. 2017. Caring newcomers? Masculinity, fullness of self and work identity in the police. European Group of Organisational Studies.
Liu, Y. 2016. Untangling student satisfaction and achievement – the impact of module, student and lecturer characteristics. Warwick Business School.
Liu, Y. 2015. Temporal orientation: a perspective integrating symbolic and agentic temporality. European Group of Organisational Studies.
Liu, Y. 2014. Organisational resistance in newcomer socialisation ---- from the perspective and retrospective sensemaking. Organisational resistance and the organising of resistance in the 21st century.