Phone: +44 (0)2476 524528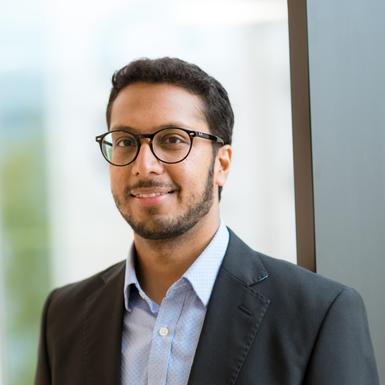 Room: 2.135
Email: umar.boodoo@wbs.ac.uk
Please click here to book student support and feedback hours.
Profile (Biography)
PhD in Industrial Relations and Human Resources (University of Toronto, Canada); BA(Hons.) in Economics and Mathematics (York University, Canada).
Previously worked as a Research and Teaching Fellow in the Department of Management at the London School of Economics and Political Science.
Research Interests
Business Ethics and Corporate Social Responsibility, in particular the link between stakeholder involvement and CSR; Income Inequality and Corporate Philanthropy; Corporate Governance; Social Entrepreneurship.
Publications
Boodoo, M. U. (2017) Do heavily-unionized companies compensate their CEOs less in periods of financial distress? Evidence from Canadian companies during the financial crisis. ILR Review. ISSN 0019-7939 (Available online).
Boodoo, M. U. (2016) Why pay packages based on fair criteria matter. LSE Business Review (10 Aug 2016). Blog Entry.
Boodoo, M. U. (2015) Volkswagen affair: global coordination is needed to enforce ethical corporate behaviour. LSE Business Review (08 Oct 2015). Blog Entry.
Boodoo, M. U., Gomez, R. and Gunderson, M. (2014). Relative Income, Absolute Income and the Life-Satisfaction of Older Adults: Do Retirees differ from the Non-Retired? Industrial Relations Journal, 45(4), pp. 281-299.
Dobson, W. & Boodoo, M. U. (2013). Human Capital Formation and Growth: microeconomic dimensions. In Dobson, W. (Ed.,). Human Capital Formation and Economic Growth in Asia and the Pacific. London and New York: Routledge.