Warwick helps bring Shakespeare to Yosemite National Park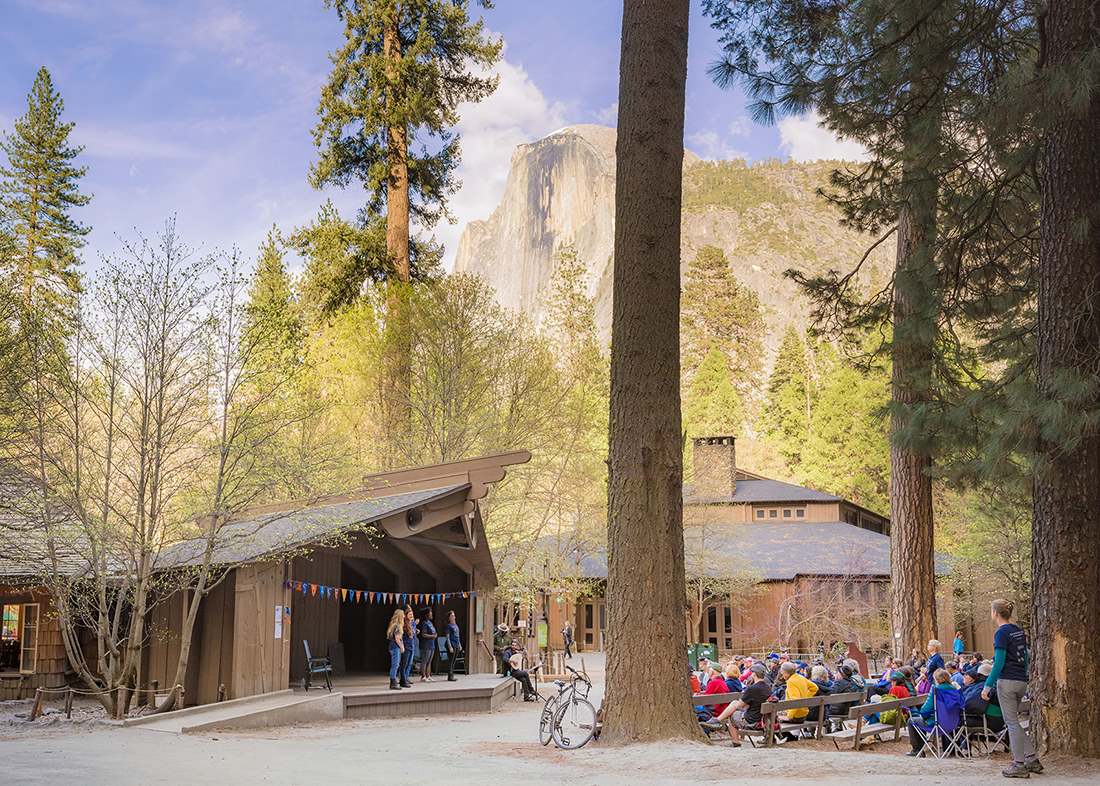 An eco-focussed version of Shakespeare's A Midsummer Night's Dream is to be performed in one of the world's most beautiful locations, thanks to a team involving the University of Warwick.
The production, co-adapted and co-directed by Dr Paul Prescott of Warwick's Department of English and Comparative Literary Studies, will be performed in California's Yosemite National Park between April 20th-22nd. Prescott co-founded 'Shakespeare in Yosemite' last year with his collaborator, Professor Katherine Steele Brokaw of the University of California, Merced.
Speaking ahead of the performances, Dr Prescott said:
"If the National Parks system can be described as 'America's Best Idea,' then maybe free Shakespeare in the park might be 'America's Second Best Idea.' In putting free Shakespeare in Yosemite, we're drawing on these powerful, progressive traditions at a time when both the Parks system and the arts in general are in jeopardy."
This adaptation of Dream is designed as a site-specific celebration of Earth Day and will take place in the shadow of Yosemite's many natural wonders, including Half Dome. The weekend closely coincides with the anniversary of Shakespeare's birthday, traditionally marked on April 23rd.
"The coincidence of Earth Day and Shakespeare's birthday invites us to think about the ecological dimensions of his plays", says Dr Prescott. "Shakespeare was alive to such issues: his writing is hyper-sensitive to the natural environment, to the sentience of all living creatures. Furthermore, he lived through the 'little ice age', felt the volatility of the seasons, observed the first major waves of deforestation taking place across England."
Professor Brokaw adds:
"In creating this show, we've tried to stick to some sustainable principles. We've reduced Shakespeare's text by pruning away some obscure bits, we've reused the words and music of some other great artists to help us tell our story, and we've recycled wherever possible, raiding thrift stores, but also turning trash left in the Park into costumes and props."
Over a thousand people are expected at the performances, and the cast includes Park Ranger Jessica Rivas, Devon 'The Sonnet Man' Glover, and Lisa Wolpe, founder of Los Angeles Women's Shakespeare Company.
The production received generous support from the Institute of Advanced Study; Humanities Research Fund; Global Research Priorities Connecting Cultures Fund; Warwick Public Engagement Fund; and the Department of English and Comparative Literary Studies.
16 April 2018
Contact:
Tom Frew, Senior Press and Media Relations Manager – University of Warwick:
E: a dot t dot frew at warwick dot ac dot uk
M: +44(0)7785433155