EN9ZF Shakespeare in History (formerly EN935)
Convenor: Dr John West, FAB 5.43
Contact: j dot west dot 1 at warwick dot ac dot uk
Autumn Term

The central purpose of this module is to encourage students to combine detailed critical response to particular Shakespearean texts with a sense of the dynamic relations between literature and history. We will look at Shakespeare's sources and how he uses them; at the historical contexts in which Shakespeare was writing that inform his plays; at how historical contexts affected the reception of Shakespeare's plays; and at the different ways in which 'history' was conceived in the early modern period and how this affected playwrighting.
The module is constructed so that we spend two weeks on each text: the first a discussion of the play and set readings and the second a workshop in which students bring material to the group for discussion. This is a research-based module which will ask you to go and find something interesting about each play to share with the class. Full guidance will be given about how to do this so it shouldn't be a daunting prospect -- this is about sharing what excites you with all of the rest of us.
INDICATIVE OUTLINE
1. King Lear
2. King Lear workshop
3. Hamlet
4. Hamlet workshop
5. Macbeth
6. Macbeth workshop
7. Antony and Cleopatra
8. Antony and Cleopatra workshop
9. The Tempest
10. The Tempest workshop
A full Talis-Aspire reading list for the module will be available shortly. You will probably wish to purchase single-volume playtexts with scholarly notes. The University has access to Drama Online which allows you electronic access to the Arden editions online, so I would recommend purchasing the Norton Critical editions which have contextual material in their appendix which will help immeasurably with this module. You can find them on the Norton website, and they are available in any good bookshop or second-hand: Hamlet; King Lear; Macbeth; Antony and Cleopatra and The Tempest. However, if you already own Arden (series 3 or 4), Oxford, or New Cambridge editions (or can find cheap second-hand copies) those will be fine.
For Week 1's seminar (Monday 2nd October), please could you read:
Learning outcomes
• Demonstrate a wide and deep knowledge of Shakespearean texts which engage with the dynamic relations between literature and history
• Demonstrate detailed knowledge and advanced understanding of the historical contexts in which Shakespeare was writing and how these inform his plays
• Demonstrate detailed knowledge and advanced understanding of Shakespeare's sources and how he uses them
• Critique, evaluate and advance the current debates around the ways in which 'history' was conceived in the early modern period
• Demonstrate advanced, detailed subject knowledge informed by recent research/scholarship at the forefront of the discipline
• Evaluate the uncertainty, ambiguity and limitations of knowledge in the discipline
• Demonstrate detailed knowledge and advanced understanding of how historical contexts affect the reception of Shakespeare's plays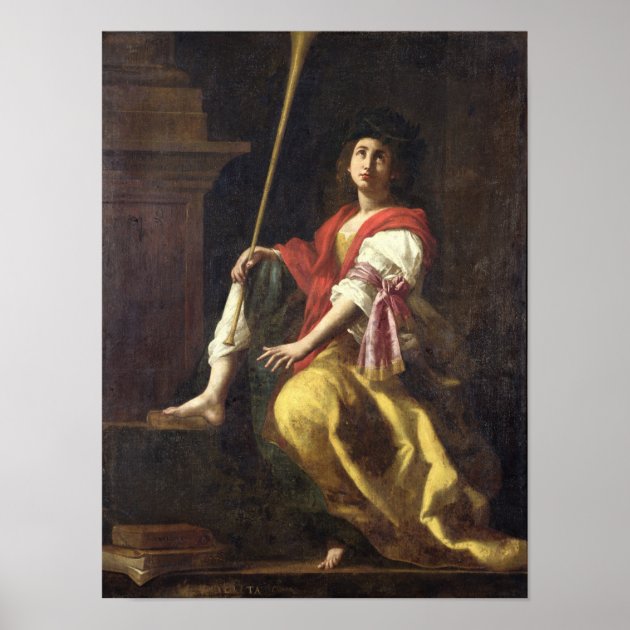 Clio, the Muse of History
North's Plutarch, Lives of Demetrius and Antony
Macbeth and Banquo meet the witches (from Holinshed's Chronicles)