Neurosolutions Bought by Australian Investor
Starting small is expected to help Perth-based biotechnology company Neuro Discovery succeed initially following its $1.5 million float, during a difficult period for many other biotech stocks. Offering investors 7.5 million shares at 20 cents each, NeuroDiscovery will have a cash position of more than $2.5 million when it lists on the Australian Stock Exchange this week.

In comparison to many biotech floats on the ASX, the company is built on an existing cash-flow business in UKbased NeuroSolutions, which it finished acquiring last week. Established in 2001 as a spin-out from the University of Warwick in the UK, Neuro- Solutions cost NeuroDiscovery $3.7 million in scrip. This gives it a 38 per cent stake in the local company, with the opportunity to move to 45 per cent upon certain performance hurdles being met. According to Neuro-Discovery chairman David McAuliffe, the acquisition brings proven technical and commercial management, revenues as well as opportunities for growth from NeuroSolutions' research and development program, which it runs in conjunction with services to the biotechnology sector.

The newly-listed entity will have a very low cash burn rate, with budgeted spending of $300,000 this year, said Mr McAuliffe, who has been involved with a number of biotechnology companies, including Melbourne-based Xceed Biotechnology, and will be succeeded as chairman by NeuroSolutions chairman Mark Treherne at the newly-formed board's first meeting. Melbourne-based industry analyst David Blake, from Bioshares, said the float was an interesting proposition and represented good value. "It's got a neatness to it that looks attractive," he said. NeuroSolutions has been in the black for the four years since its foundation, providing specialised electrophysiology assays to the biopharmaceutical industry. Electrophysiology is a specialised technique used to record electrical activity in biological systems.

NeuroDiscovery will aim to use the business model of its UK subsidiary, including its neurological technology, to grow throughout Australia. The Australian biotech sector has experienced a number of floats this year, with many performing poorly, according to Mr Blake. Perth, however, has proved a successful base for the industry, with others such as Phylogica and pSivida performing well. NeuroDiscovery joins the pair in an industry that has under-performed in the market and is now starting to pick up, according to research by Intersuisse. "Biotech companies out of Perth run to the beat of a different drum," Mr Blake said. While he could not predict how the market would receive the float, Mr Blake said he thought NeuroDiscovery would surprise a few people. An underlying factor in the float's favour, he said, was that it would be generating revenue from day one, unlike many others to have listed this year.

Links: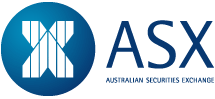 :· www.asx.com (code: NDL)
:· www.neurodiscoveryltd.com
:· www.nsolns.com

Perth, AUS: August 20th 2005.