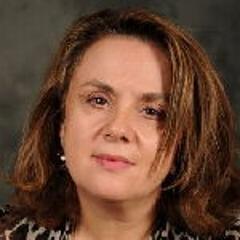 We would like to announce that our next Socrates Club meeting (Monday, 18 May 2020 from 14:30 to 15:30), due to the COVID-19 outbreak, will be hosted online via Zoom. Everyone is welcome to join.
Our guest speaker will be Professor Marianna Fotaki (Warwick Business School), who will be talking about about 'The Dilemma of Choice: are we ever free to choose?"
The questions of freedom versus equality have been debated through the history of philosophy and political theory. For the libertarian proponents free choice of the market is a good of its own intrinsic value and a means of maximising welfare for utilitarians. In contrast, egalitarians argue for trading off choice to achieve just distribution; More recently, a Rawlsian philosopher Elizabeth Anderson, in her attempt to reconcile these opposing trends suggested that equality is the basis of a free society. Yet, what these approaches ignore is how both, trivial and important choices rarely emerge from a process of rational deliberation. This is because our embodied vulnerability fundamentally limits our individual choices. Drawing on Judith Butler's philosophy and psychoanalytic tradition, I will contribute to these debates by showing that emotions and our social milieu impact on our decisions in powerful ways we do not always account for. I will also argue for recognizing our shared precarity which makes us dependent on each other and on collective solutions to protect us from being overwhelmed by fundamental 'facts of life' (Money-Kyrle, 1978) such disease, decay, and inevitable mortality (Fotaki, 2006).
The meeting will be hosted via zoom, for joining instructions please contact demetris.hadjimichael@wbs.ac.uk
We look forward to 'seeing' you!
- Demetris Hadjimichael and Hari Tsoukas