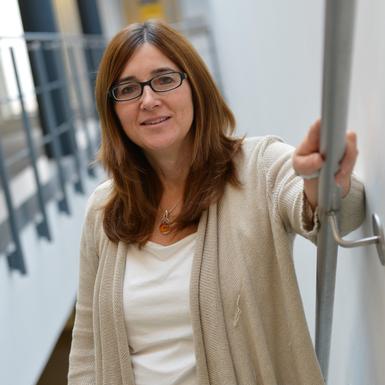 phone: +44 (0)24 7652 2618
email: camilla.maclean@wbs.ac.uk
room: 2.122
Profile (biography)
Since completion of my PhD in 2008 I have been a Teaching Fellow at the University of Warwick. My PhD examined the institutional geography of corporate social responsibility (CSR) decisions and practices in multinational corporations. In particular, I focused on corporate-community health initiatives in Southern Africa subsidiaries. Prior to my doctorate, I was a research fellow (Universities of Bath and Warwick) for a three year multi-partner international study exploring health and quality of life impacts of mining and mineral development projects on rural communities in developing countries. My master's degree is from the London School of Economics and Political Science (LSE) in International Development Management. Prior to higher education, I witnessed the direct impact of globalisation and governance issues as a Field Director for a non-governmental organisation managing a range of community, and health development projects in Central and South America and Southern Africa. My original background is in nursing and I worked across medicine and psychiatry before my forays into HE.
Research Interests
Corporate (social) responsibility (CSR) and decision-making processes, business ethics, Southern Africa, multinational corporations, minerals and mining development, community health, international development, globalisation, firms as political actors, and governance.
Publications
Books:
Crouch C. and Maclean, C. (eds) 2011. The Responsible Corporation in a Global Society. Oxford University Press, Oxford.
Book Chapters:
Rasche, A. and Maclean, C. (2013). 'Sustainability Standards' in Singer, Thomas (ed) Sustainability Matters 2013: How Companies Communicate and Engage on Sustainability. Conference Board, New York.
Maclean, C. and Crouch, C. 2011. 'Introduction: The Economic, Political, and Ethical Challenges of Corporate Social Responsibilities' in The Responsible Corporation in a Global Society. Oxford University Press, Oxford.
Maclean, C., Warhurst, A., and Milner, P. 2002. 'Conceptual Approaches to Health and Wellbeing in Minerals Development: Illustrations with the case of HIV/Aids in Southern Africa' in Rapport, D., Lasely, W., Rolston, D., Nielsen, O., Qualset, C. and Damania, A. (eds) Managing for Healthy Ecosystems. California: CRC Press.
Articles:
Rasche, A. and Maclean, C. 2012. Collaboration Between Multistakeholder Standards: A Governance Perspective. Director Notes. The Conference Board, New York.
Mohan, A. and Maclean, C. 2003. Corporate Citizenship in Action – Learning from Commonwealth Experiences. London: Commonwealth Business Council Publication.