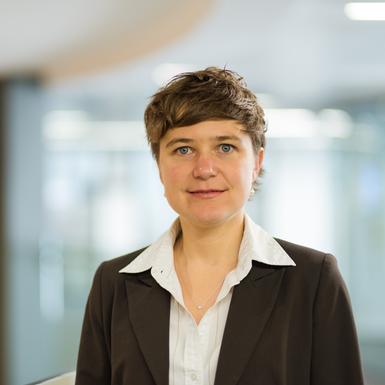 phone: +44 (0)24 7652 4268
email: Katharina.Dittrich@wbs.ac.uk
Room: 3.135
Profile (biography)
Katharina Dittrich is Assistant Professor of Organisation Studies in the Organisation and Human Resource Management (OHRM) Group at Warwick Business School. She received her PhD in Organisation Theory from the University of Zurich, Switzerland and has been a visiting research fellow at the Said Business School in Oxford, UK, and the University of California at Irvine, USA. Her research interests include organizational routines/ routine dynamics and strategy, with an emphasis on practice-theoretical approaches and qualitative research methods. Lately she is particularly interested in the dynamics around climate change/ climate risk in financial markets. Her worked has been published in Organization Science, Academy of Management Journal and the Cambridge Handbook of Strategy as Practice. She is member of the editorial board of the Journal of Management and Journal of Management Studies.
Research interests
Organizational routines, strategy, practice theory, process philosophy, pragmatism, science and technology studies, grand challenges, social studies of finance, qualitative research methods, ethnography.
Publications
Dittrich, K., & Seidl, D. (2018). Emerging Intentionality in Routine Dynamics: A Pragmatist View. Academy of Management Journal, 61(1), 111–138..
Dittrich, K., Guérard, S., & Seidl, D. (2016). Talking About Routines: The Role of Reflective Talk in Routine Change. Organization Science, 27(3), 678–697.
Dittrich, K., Golden-Biddle, K., Feldman, E., Locke, K. 2015. Constructing Contribution in Strategy as Practice Research. in The Cambridge Handbook of Strategy as Practice (2nd edition), Golsorkhi D., Rouleau L., Seidl, D., and Vaara, E. (Eds.), Cambridge: Cambridge University Press
Dittrich K., Guerard S., Seidl, D. 2011. Meetings in the Strategy Process: Toward an Integrative Framework, Best Paper Proceedings of the 2011 Academy of Management Meeting, San Antonio, Texas.