Distinguished Africa Lecture
Professor Pumla Gobodo-Madikizela
From South Africa with Love and Forgiveness: Probing the Limits of Remorse
Monday 12 June 2023 16.15 - 17.30. The Oculus - OC0.03 (hybrid event)
Followed by refreshments and networking
---
Building on her acclaimed book based on interviews with the man considered to have been apartheid's chief assassin of anti-apartheid activists, Eugene de Kock, Pumla Gobodo-Madikizela probes the internal psychological journey that perpetrators of gross human rights crimes must undertake before they can reclaim a moral identity to show remorse.
Professor Gobodo-Madikizela explores the question of what happens when, despite victims' embrace of perpetrators' remorse, it is rejected by those who supported their murderous operations leading her meditation on the limits of remorse.
Pumla Gobodo-Madikizela, a professor at Stellenbosch University's Faculty of Arts and Social Sciences, is the South African National Research Foundation's Research Chair in Violent Histories and Transgenerational Trauma and the Director of the Centre for the Study of the Afterlife of Violence and the Reparative Quest (AVReQ) at Stellenbosch University. Her research interest is in historical trauma and its transgenerational repercussions and exploring what the "repair" of these transgenerational effects might mean.
---
Africa Inequality Learning Group
Monday 12 June 2023 14.00 - 15.00. The Oculus - OC0.03 (hybrid event)
On the same day as the Distinguished Africa Lecture, the United Nations Conference on Trade and Development (UNCTAD), in collaboration with the Tanzanian Think Tank (REPOA) and the Warwick Africa Hub will be launching the Africa Inequality Learning Group. The ambition of this inaugural meeting is to give African policymakers and academics a platform to exchange experiences and share knowledge on inequality with a view to drawing lessons for designing and implementing policies to deliver UN Sustainable Development Goal 10 and combatting inequality.
Please indicate if you would like to attend this event in addition to the Distinguished Africa Lecture.
---
Register for Distinguished Africa Lecture
`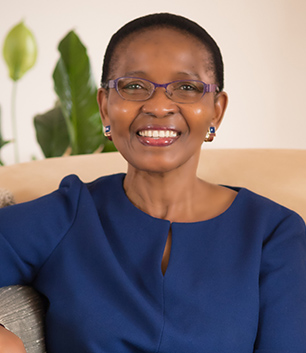 Professor Pumla Gobodo-Madikizela
---
We connect Warwick with African universities through our Africa Partnerships Strategy. Led by Academic Directors for Africa, Professor Franklyn Lisk and Professor Daniel Branch, the strategy addresses global challenges and supports the development of the region's research and education leaders.
The Warwick Africa Hub Annual Distinguished Africa Lecture is designed to showcase world-leading African scholarship and to celebrate Warwick's engagement with our partners.
---