About me
I hold an MA for Research (with distinction) in Hispanic Studies (Université Paris Sorbonne, France), a BA in Hispanic Studies (Université Paris Sorbonne, France), and a BA in Geography (Université Panthéon Sorbonne, Paris). I also obtained the French agrégation (competitive examination) in Spanish, which allows me to teach in French schools.
While I prepared for my MA, I had to write two dissertations. This is when I decided to focus on Film Studies through Hispanic Studies. I first worked on the representation of the City and the Countryside in Pedro Almodóvar's Volver, Los Abrazos Rotos, and La Piel que habito. The following year, I decided to work on Chilean filmmaker Pablo Larraín's trilogy on dictatorship: Tony Manero, Post Mortem, and No. This last dissertation has lead me to my current research.
My current research focuses on the generation of Chilean filmmakers born during the dictatorship (1973-1989) and who have started to produce in democracy. More specifically, I am interested in the way their films, but also the issues of production, distribution, and reception they might encounter in Chile, are a reflection of a profound collective trauma that has still not been resolved.
I began my Ph.D. at both Warwick and CY Cergy Paris Université (in a co-tutelle arrangement) in September 2019. My research is supervised by Dr. Michele Aaron (Warwick) and Prof. Julie Amiot (Cergy Pontoise). My research is funded by the Paris Seine Initiative for Excellence.
Email: Eva-Rosa.Ferrand-verdejo@warwick.ac.uk
---
About my research
Following the coup that took place on September 11th, 1973, and until the beginning of the 21st century, the cinematic memory of the Chilean dictatorship rested in hands of people who had lived and suffered during seventeen years of authoritarianism and who, for the most part, had fled into exile. Until the end of the dictatorship in 1989, theirs was a cinema of memory and resistance, focused on the victims and often condemning the executioners to eternal silence.
However, the new century brought new filmmakers, people who grew up during the dictatorship and whose experience of it led them to film different stories, with different points of view. The filmmakers focused on in this thesis were all born after 1973 and all began producing after 1989- in a film industry that has had to rebuild itself after having been annihilated during the dictatorship, and with an audience that shows little interest in national productions. These filmmakers are, in the end, children of the dictatorship and filmmakers of the democracy, and they produce in consequence a critical representation of both dictatorship and democracy, to the point where the limit between the two periods is no longer clear. They are, thus, a transitional generation that questions the simplistic periodization of History that implies that current democracy is no longer bound to dictatorship.
Their works emphasize issues of identity, not only of their own identity but embracing a whole generation, thus connecting individual and collective memories and identities. These issues of identity- the link between these people and a traumatic past that has shaped Chilean society (and therefore also the film industry)- are quite considerable and can be understood as one of the driving forces of the protests that have been disrupting the country since October 2019.
For this generation, the matter of "historical veracity", a source of obsession for their predecessors, is not on the agenda anymore. Theirs is, instead, an emotional filmmaking, that explores the depths of human psychology, rejects judgment, and tries to understand how a dictatorship managed to break the humanity that is necessary for any society to work and how can one (on an individual but also collective level) be reborn afterward.
Their reflection on the restoration of democracy after a traumatic event, their rejection of some official stands on History and their valorization of individual experiences in the context of collective trauma gives a glimpse of a portrait of current Chilean society (in all its complexity, its contradictions and divisions) and its relationship to Pinochet's dictatorship.
Concurrently, their stand on history might also explain the difficulties these films have encountered in order to be produced by Chilean producers and to be distributed in national theaters, as well as the lukewarm welcome they have received in the country: the film's complicated trajectory from its conception to its consumption by the audience might be revealing of an issue that goes beyond cinema and embraces society as a whole. In that sense, this Ph.D. asks: how do the practices in filmmaking, but also production, distribution and reception, of the films set during the dictatorship and directed by filmmakers born after 1973, show a deep societal problem in which newer generations collide with older ones by rethinking individual and collective/national identities?
---
Publications
Articles
"No, Réception d'une « révélation brutale » au Chili" ("No, Reception of a "brutal revelation" in Chile") | L'Avant Scène Cinéma, Special Edition on Pablo Larraín's No, September 2016
Books
Ignacio Del Valle Dávila, Magali Kabous and Eva-Rosa Ferrand Verdejo, Guzmán: El Botón de Nácar, (Neuilly Sur Seine: Éditions Atlande, 2020)
Conferences
'The "transitional" generation: production, distribution, reception and representation of dictatorship in Chilean cinema of democracy' | University of Warwick, Departmental Research Day, Department of Film and Television Studies, May 2020
Webinar "Modeler la société : les régimes dictatoriaux à l'oeuvre" ("Fashionning Society: dictatorial regimes at work"), with Christophe Araujo | CY Cergy Paris Université, Agora Docs, May 2020

« Du documentaire militant au documentaire affectif : évolution du traitement de la dictature dans les documentaires chiliens de 1973 à nos jours » ("From militant documentary, to emotional documentary: evolution of the representation of dictatorship in Chilean documentary film from 1973 to nowadays") | Université de Lorraine, Metz, Symposium "La mise en récit de l'émotion dans les pratiques artistiques contemporaines" ("Narratives of emotion in contemporary artistic practices"), November 2019
"Writing a new, affective History of the country in young Chilean filmmaking" | University of Warwick, Workshop "Heritage, Memory and Creation: conflicting truths and engagement", November 2019

"No, Réception d'une « révélation brutale » au Chili" ("No, Reception of a "brutal revelation" in Chile")| Collège d'Espagne, Cité Universitaire, Paris, Octobre 2016
"Fiction and Reality in No, Pablo Larraín"| International Network for Alternative Academia, International Symposium "Creating characters, inventing lives: the art of the self", Barcelona, Spain, May 2015


Post Mortem, Pablo Larraín, 2010
Carne de Perro, Fernando Guzzoni, 2012
El Pacto de Adriana, Lissette Orozco, 2017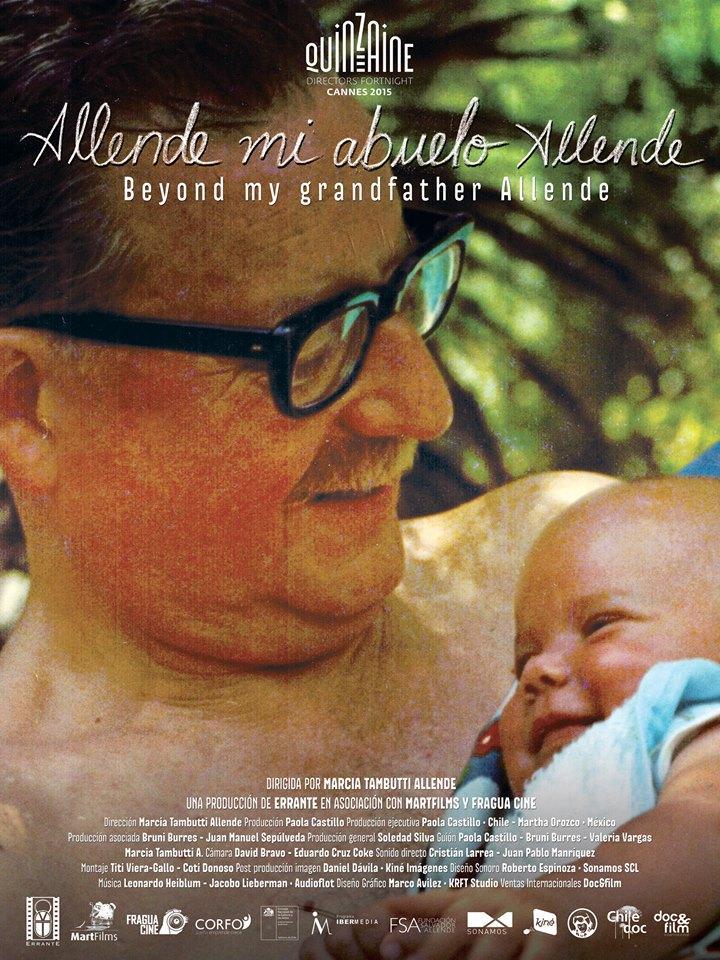 Allende mi abuelo Allende, Marcia Tambutti Allende, 2015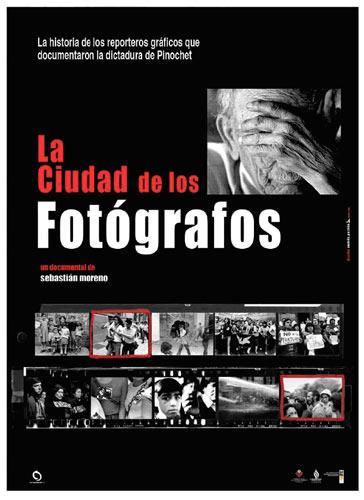 La ciudad de los fotógrafos, Sebastián Moreno, 2006
Las niñas Quispe, Sebastián Sepúlveda, 2013