Liberal Arts alumni share their stories with current students
"What can I do with a Liberal Arts degree?"
We wholeheartedly believe that a Liberal Arts degree will prepare you for a wide variety of careers, and our graduates are a testament to the opportunities on offer after you leave Warwick.
At the start of March, we invited some of our graduates to share their journeys from Warwick to what they're doing now. Organised by our Employability and Placement Manager, Bodrun Nahar, the event gave current students the opportunity to hear directly from alumni about their experiences of entering the world of work and further study.
---
Sara Mahmud-Marshall, Junior Strategist at VMLY&R

Sara (2020 graduate) shared her experiences so far of working in the advertising industry, from working in traditional advertising at Ogilvy, focusing on service design at Wunderman Thompson, to her current role in brand and customer experience at VMLY&R.

"In advertising you need people from different backgrounds, different disciplines, and with different skillsets - I think Liberal Artists fit in really nicely here."

As a Junior Strategist, day-to-day Sara works on a wide variety of projects and tasks such as creating competitor audits, customer insights mapping, campaign planning and analysis of campaign metrics.

"My role as a strategist is ideal for a Liberal Arts student looking to join the creative industry. Strategists are constantly having to reflect on cultural movements and behaviour change, tackle complex problems from multiple perspectives and have a POV on emerging technology and trends."

Sara's advice for current students looking to get into advertising? "Start building your network early on and learn from industry experts via their free online content as that will help you build a strong CV using the right jargon and help you develop your own perspective about the industry for interviews."
Florence Elliott, Media Partnership Executive at Virgin Atlantic

Florence (2021 graduate) also works in the advertising world, selling advertising for Virgin Atlantic's media partners. In particular, Florence works on the luxury Virgin Atlantic in-flight magazine.

"My Liberal Arts education has definitely helped a lot because this job is all about solving clients' problems and thinking about what will improve someone's business."

Day-to-day, Florence's work mainly involves approaching clients about specific features, looking at the story lists for magazines, and finding new clients who will benefit from the work they are doing.

Reflecting on when she was looking for a job after graduation, Florence said: "After my year abroad, I knew that I wanted to work in travel in some way, so when I came across this job and it was travel media, I thought 'yes absolutely!' because my Specialist Interest pathway at Warwick was 'Media, Culture, and Identity'. They really liked that I was passionate about the travel industry and media."

When thinking about the best part of her job, Florence said: "I get to meet so many really interesting people, which is probably the best thing about it."
Emily Bagshaw, Audit Graduate Trainee at KPMG UK

Working at one of the 'big four' accountancy firms, specifically in the financial services sector auditing banks and building societies, Emily (2021 graduate) is currently on a three-year graduate scheme and is studying to be a Chartered Accountant.

"Auditing is a lot of detective work, which is why I think Liberal Arts is quite useful. We have to investigate, check, and make sure that everything is correct."

Auditing wasn't always part of Emily's career plan: when Emily started studying Liberal Arts at Warwick, she wanted to go into advertising. Through living with housemates who were interested in finance and accounting, Emily also decided to look into this career path and found that she really enjoyed the process of applying to auditing firms. Emily's interviewers noted that they particularly liked that her Liberal Arts degree was based on problem-solving.

Emily's advice for current students? "If you haven't had any professional experience and you want to go into finance, it's not the end of the world and it's very flexible!"
Frances Lamburn, Net Zero Delivery Officer at NHS England & NHS Improvement

Frances (2020 graduate) works in Sustainability in the National Estates and Facilities Team. Frances' team delivers projects and works on producing guidance and tools to help trusts and other NHS providers reduce their carbon production as much as possible. In particular, Frances has been working on the "Estates 'Net Zero' Carbon Delivery Plan".

"My job is Liberal Artsy in the sense that healthcare and climate change both present very complex problems which require multi-faceted and inter-sectoral approaches to solving'."

In the summer before her final year, Frances interned at the East Lancashire Hospitals Trust. "I was thrown in the deep end at the hospital and I was asked to write their sustainability plan for how five hospitals in East Lancashire will be Net Zero by 2050. That really introduced me to the scale of the problem and how interrelated healthcare and climate change are."

Upon returning to Warwick for her final year, Frances wrote her dissertation on how the NHS is an influential institution and should be leading the way in how the UK responds to the climate crisis. Frances' Specialist Interest Pathway at Warwick was titled 'Social and Environmental Ecologies', and she said "my degree allowed me to construct a pathway around health and environment which was useful for showing interest and initiative when applying for jobs".

While she was job hunting after graduating, Frances took a job at the Clitheroe Health Centre, supporting them during the vaccine roll out and then becoming a Care Navigator. At the same time, Frances also carried out an admin role at Development Media International, a company that encourage better health behaviours through mass media campaigning.

Frances' advice for current students? "If you're looking for jobs in the NHS check out NHS Jobs because you might not find these roles on LinkedIn."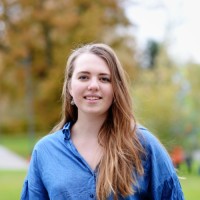 Hannah Davenport, Governance Officer at Royal Borough of Kensington and Chelsea

Hannah (2020 graduate) works in local government, which covers decision-making and services for housing, environmental issues, social care, schools and education, community cohesion, and planning and licensing.

"The Royal Borough of Kensington and Chelsea is a really interesting place for me to work personally, as it's a highly politicised and divided borough."

Hannah specifically works in scrutiny functions, acting as a check and balance for the council to ensure that decisions are being made for the people. In her time in the role, Hannah has worked across environment, housing communities, and family services. She is often involved in research projects on pertinent issues and forming recommendations, and is currently working on a review of Serious Youth Violence.

"A big part of the role that I mostly enjoy is liaising with residents and the community aspect of it. We've organised Committee conferences, special meetings about pertinent issues to the borough, talking with foodbanks etc... It's pretty diverse."

When Hannah graduated, she was looking for a career based around improving people's lives. Her previous work experience at Westminster was valuable, and through researching the local authority she was able to talk about specific issues of the borough and general structures of local government when applying for this role.

"Working somewhere where you have to deal with so many different stakeholders - I'm constantly communicating with councillors, politicians, residents, and also officers - is fascinating, but also involves lots of problem-solving and thinking on your feet."

Hannah's advice for current students? "If you're interested in working in local government or policy, I'd recommend having a look at the national graduate scheme for local authorities."
---
Share your story
If you are one of our graduates and you're interested in sharing your experiences with current students, please get in touch with our Employability and Placement Manager, Bodrun Nahar.
If you would like to share your story on our website, please get in touch with our Recruitment and Communications Officer, Jess Holt.
---