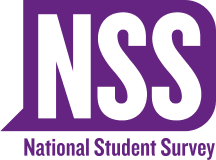 The National Student Survey (NSS) is now open at the link below. In partnership with our students, we have built the PAIS department together. Thank you! We'd love your feedback on the three or four years you have spent with us, in PAIS.
TAKE THE SURVEY – DIRECT LINK TO COMPLETE THE NSS
Why else complete the survey?
As a thank you (and following student feedback) the following PAIS specific prizes are available (eligible finalists will be entered into a prize draw).
20 x £20 and 1 x £100 Love2Shop vouchers released once we hit a 50% response rate
20 x £20 and 1 x £100 Love2Shop vouchers released once we hit a 75% response rate
We'll email you when we reach each threshold and, with their permission, let you know who the lucky winners are. The winners, if they wish, can ask for their prize fund to be donated to one of the University charity schemes instead. There is not a cash alternative available.
The PAIS scheme is in addition to the University prize draw. However, to clarify, PAIS finalists are eligible to win in both.
It will take just 10 minutes to complete. Your feedback matters and makes a huge difference to PAIS as shown on our You Said We Did page.
We are delighted to announce that the Department of Politics and International Studies (PAIS) at the University of Warwick has moved up to joint 2nd place out of 79 UK Politics Departments in The Times/The Sunday Times Good University Guide 2023. This prestigious league table continues to place us 1st in the Russell Group for both 'teaching quality' and 'student experience'.
Professor Matthew Clayton, Head of PAIS, commented: "It is always really pleasing when the collaborative efforts of staff and students to sustain an inclusive and productive learning environment are recognised in national league tables. PAIS is a special department in which every member of the community is supported to find their own voice by engaging with the best scholarship in our discipline. I congratulate colleagues and students alike for their work and look forward to our building on this consistent success in the future."
Dr Justin Greaves, Director of Student Experience and Progression, commented: "This is brilliant news for the PAIS Department and all our students, alumni, and staff. It follows our great success in the 2022 National Student Survey (NSS) where we were once again 1st out of all Politics departments in the Russell Group in all categories, including 1st for overall student satisfaction. These consistent results are a testament to the hard work and brilliance of everyone who works and studies in PAIS, along with our ethos as viewing students as partners, producers, and collaborators, and valuing and acting on student feedback. We will continue to place a strong emphasis on academic support, including on study choices, and employability and skills. I look forward to working with our incoming and returning students to ensure that the PAIS Department continues to go from strength to strength. Congratulations everyone!"
Thank you to all our students and staff for PAIS' continued success.
The Revolution Unfulfilled: Brazil's Foreign Policy under Bolsonaro
With Dawisson Belém Lopes
Professor of International and Comparative Politics at the Federal University of Minas Gerais
Visiting Researcher at the Latin America Centre, Oxford University

When: 15 - 16:30, Monday, 13 February
Where: R1.04 (Ramphal Building)
Co-sponsored by PAIS International Relations and Security Cluster (IRS) & Latin America at Warwick Network (LAWN)

Far-right populist leaders often take office promising a revolution in policies. They project themselves as counterpoints to other political competitors and defend radical positions regarding a set of issues. These contents may include nationalistic–chauvinistic measures, antienvironmental attitudes, conservative postures toward human rights, and religious leaning. According to our framework, though, leaders will only be able to pursue sharp foreign policy changes in pluralistic societies if, first, they win internal disputes at policymaking venues. Second, some policies will depend on external support or, at least, the non-imposition of unsurmountable obstacles. An acute foreign policy change may occur if such "battles" are won—home and abroad. Otherwise, a few incremental and superficial shifts are the maximum outcomes these leaders can get. A within-case study on Bolsonaro's Brazil provides useful evidence for our argument.
Date: Monday, 6th February
Time: 12:15-13:30
Place: R1.03, Ramphal Building
In the study of China's foreign affairs, historians like to suggest that the past is always present. A 'Century of Humiliation' in the nineteenth century or fighting the Japanese in the 1930s and 1940s are often referenced. Yet another historic development, namely China's development of nuclear weapons in the 1950s and 1960s, is often absent from this assessment. In contrast to many other nuclear weapons states, China has largely been quiet about its nuclear past. Only in the last years of former leader Hu Jintao (2003-2012) and now the current leader, Xi Jinping (2013-) has China started to commemorate its nuclear weapons development more seriously. This paper sets out to understand both the nature and timing of this commemoration within China but also the wider implications of nuclear commemoration for regional and international security. Ultimately, under Xi Jinping, China's nuclear past is finally becoming present.
Dr Nicola Leveringhaus is Senior Lecturer in East Asian Security and International Relations at the Department of War Studies, King's College London. Dr Leveringhaus specialises in nuclear weapons issues in Northeast Asia, especially related to China. She has lectured at Sheffield University (2015-16) and was a British Academy Postdoctoral Research Fellow (2012-15) at the University of Oxford. She has been a Senior Visiting Scholar at Tsinghua University; and a Pre-Doctoral Fellow at the James Martin Center for Nonproliferation Studies. She holds an MPhil in Modern Chinese Studies and DPhil in International Relations from St. Antony's College, Oxford. Her second book China and Global Nuclear Order, from Estrangement to Active Engagement was nominated for the 2017 ECPR Hedley Bull Prize.
ONLINE EVENT – 8th February 2023, 17:00-18:30
Presented by BREM – Borders, Race, Ethnicity and Migration Network
Join the meeting using this link on the day of the discussion: https://bit.ly/3WzTbFR
Thom Tyerman will discuss his book Everyday Border Struggles: Segregation and Solidarity in the UK and Calais with Ana Aliverti (University of Warwick) and Joe Turner (University of York)
In an age of mobility, borders appear to be everywhere. Encountered more and more in our everyday lives, borders locally enact global divisions and inequalities of power, wealth, and identity. From the Calais 'jungle' to the UK's 'hostile environment' policy, this book examines how borders in the UK and Calais operate through everyday practices of segregation. At the same time, it reveals how border segregation is challenged and resisted by everyday practices of 'migrant solidarity' among people on the move and no borders activists. In doing so, it explores how everyday borders are key sites of struggles over and against postcolonial and racialised global inequalities. This talk will be of interest to scholars and students working on migration, borders, and citizenship as well as practitioners and organisers in migrant rights, asylum advocacy, and anti-detention or deportation campaigns.
Older news