Research Overview
Funded by Midlands4Cities, my collaborative PhD project is in conjunction with the Foundling Museum, London and supervised by Professors Maxine Berg and Rebecca Earle at the University of Warwick and Kathleen Palmer, Curator of Exhibitions and Displays at the Foundling Museum. Titled 'Forgotten Foundlings: Black lives and the eighteenth-century Foundling Hospital', my project seeks to examine the institution's connections to the British Empire and plantation economy through the lives of children of colour received into the institution during the eighteenth century and the Hospital's founders and governors.
Established by royal charter in 1739, the Foundling Hospital sought to care for infants who would have otherwise been abandoned or neglected. Some references within the Foundling Hospital records suggest that several foundlings during this period were of African or Asian descent. However, the stories of these children are missing from the narrative of the institution's history, so my project aims to identify and trace the lives of children of colour accepted into the Hospital's care during the eighteenth-century. This will include gathering information on the types of apprenticeships they entered and investigating the economic contributions made by foundlings which supported imperial ambitions of the nation at this time.
By examining the lives of governors, patrons and benefactors, I aim to pinpoint sources of financial support given to the charity for its establishment and maintenance. This will enable the investigation of links between the Foundling Hospital, private sources of funding and colonial possessions, including slave ownership.
Overall, my research aims to broaden the historical narrative of the Foundling Hospital by creating a more accurate reflection of the lives and experiences of all foundlings cared for during this period. Likewise, the examination of philanthropic individuals and sources of funding should prove significant for understanding and analysing the impact of an imperial society upon the eighteenth-century Foundling Hospital.
Research Interests
Motherhood and illegitimacy
Gender history
History of emotions
British Empire
Academic Profile
2019-2023 - University of Warwick
PhD History - Collaborative project with the Foundling Museum, London
Supervisors: Professor Maxine Berg, Professor Rebecca Earle, Kathleen Palmer, Exhibitions and Displays Curator
2018-2019 - Nottingham Trent University
MA History - Distinction
Dissertation: 'Unnatural and Barbarous'?: A study of women accused of committing infanticide in early modern England, 1674-1800
2015-2018 - Nottingham Trent University
BA (Hons) History - First Class
Dissertation: 'When first acquainted with the father...': A study of the London Foundling Hospital petitions in the mid-Victorian period, 1856-1867
Funding and Awards
2020-2021 - Warwick Humanities Research Centre Doctoral Fellowship
2019-2023 - Midlands4Cities Collaborative Doctoral Award
2018-2019 - Nottingham Trent University Research Pathway Scholarship
2018 - BA History Subject Prize
Conferences
'At Home in Empire: Colonial Experiences of Intimacy and Mobility'
Co-organiser with Liz Egan (Warwick, March 2021) At Home in Empire Conference 2021
Warwick PG Podcast series
Committee member (Jan-July 2020) Warwick PG Podcast on Soundcloud
'Across the British Empire: Voices, Stories and Representations'
Warwick PG Podcast series. Panellist (July 2020)
'Health and Power in the Past'
Warwick PG Podcast series. Episode Chair (May 2020)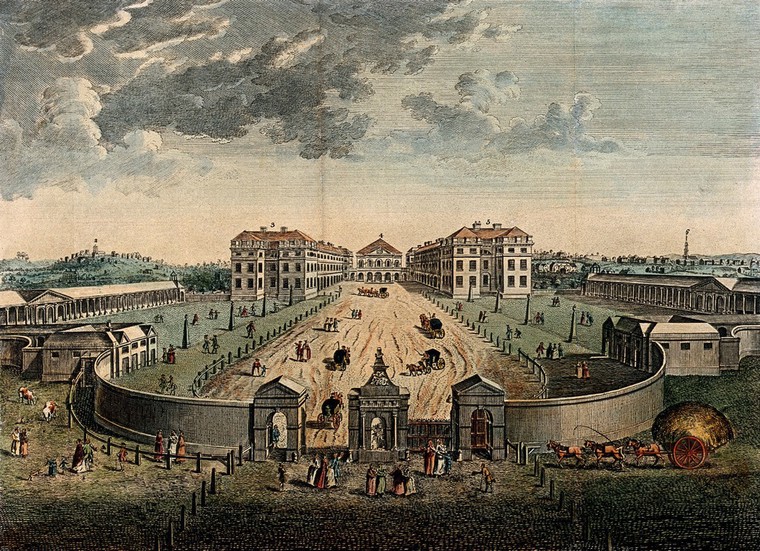 The Foundling Hospital in the eighteenth century