View the latest news from departments within the Faculty of Social Sciences below.
The University of Warwick has received a share of £40 million which will support a range of social, economic and behavioural science research that can positively impact society.
University of Warwick academics including Dr Kieran File, Associate Professor from the Department of Applied Linguistics and the Football Association of Wales announce project partnership to study communication during live matches.
Over the course of 2022, a team of Warwick researchers, external artists, and young people from schools in Coventry have been working collaboratively and creatively in response to the global climate crisis and the UN's 17 Sustainable Development Goals (SDGs).
This event is in partnership with Sarah Shalgosky (Curator of the Mead Gallery, WAC) and WAC's Creative Learning team.
We will showcase these three interrelated creative arts education Impact projects, exploring how they have used drama, dance, digital arts, creative writing, and performance poetry as ways of navigating the messy, complex, and often overwhelming topics of climate change and environmental degradation.
CEDAR Seminar on Thursday 17th February 2022 (11am-12pm)
We will be joined by Dr Jo Moss from the University of Surrey, who will be speaking about "Understanding atypical patterns of autism in individuals with genetic syndromes associated with intellectual disability". If you are interested in attending this seminar, please contact s.cedar@warwick.ac.uk for the joining details.
About the speaker
Dr Jo Moss is a Lecturer in Psychology at the University of Surrey where she runs the Neurodevelopmental Disorders Research Lab (Home | Mysite (ndevresearchlab.com)). Through her research, Jo aims to better understand social, emotional and cognitive diversity in individuals with a range of neurodevelopmental conditions.
Seminar abstract
Individuals with genetic syndromes associated with intellectual disability are significantly more likely to present with social-communication difficulties that are consistent with a diagnosis of autism compared to the wider intellectual disability and general populations. However, there is significantly lower recognition of autism in clinical practice within the genetic syndrome population, contributing to poorer long-term prognosis. In this talk I will discuss the factors that confound assessment and diagnosis of autism and related characteristics in these populations and consider wider implications for understanding the development and presentation of autism.
PhD in Visualisation in Citizen Science -- Facilitating wider participation and community building in citizen science through visualisation
We are looking for a PhD candidate who will join us to conduct research in the topic of visualisation in/for citizen science and how visualisation could broaden participation and support community building in citizen science projects. The position is funded by the Leverhulme TRANSFORM Doctoral training programme based at the University of Warwick and the successful candidate will work with an interdisciplinary mix of supervisors interested in visualisation, participation and methodologies. Candidates will join the vibrant PhD cohort at the Centre for Interdisciplinary Methodologies and the Institute for Global Sustainable Development at the University of Warwick, UK.
The project will also involve a close collaboration with researchers form the UK Centre for Ecology and Hydrology (UKCEH) who work on biodiversity modelling in the UK. Together with this interdisciplinary team, there is potential for real-world impact and contribute to the global sustainable development goals of the TRANSFORM programme.
Further details of the project and expected profile can be found here:
https://warwick.ac.uk/fac/arts/schoolforcross-facultystudies/igsd/transform/themes/2023topics/citizenscience/
This is a fully funded position within the TRANSFORM programme and application details can be found here:
https://warwick.ac.uk/fac/arts/schoolforcross-facultystudies/igsd/transform/apply/guidance/
The deadline for applications is 11.59pm on 20 March 2023.
Get in touch with Cagatay Turkay at cagatay.turkay@warwick.ac.uk for questions. Please feel free to share with anyone who you think might be interested.
Warwick Economics ranked 2nd in the UK for research excellence
99% of the Department of Economics' research has been rated world-leading (4*) or internationally excellent (3*) overall in the Research Excellence Framework (REF) 2021.
The REF results, released on Thursday 12 May 2022, place the Department as 2nd in the UK for overall research quality in the discipline of Economics and Econometrics, according to rankings of institutions by Grade Point Average (GPA)* published by Times Higher Education. Submissions to the REF are made by institutions and assessed by subject-level expert panels in three key areas:
The quality of research outputs in terms of their originality, significance and rigour (accounting for 60% of the overall outcome)
The reach and significance of research impact beyond academia (25%)
The vitality and sustainability of the environment that supports research (15%).
The weighting of these elements forms the overall quality profile. Each area is rated as 4*, 3*, 2*, 1* or unclassified.
Key highlights from REF 2021
Outputs
The Department ranks 3rd in the UK for quality of research output in Economics and Econometrics, according to Times Higher Education.
98% of the Department's submitted research outputs are rated 4* (world-leading) or 3* (internationally excellent).
Impact
The Department ranks 2nd for impact in the UK.
80% of the Department's impact is rated 4* (outstanding) and 20% is 3* (very considerable).
The assessment was based on the submission of impact case studies, which describe specific examples of how the Department's research has made a positive difference to the economy, society and quality of life beyond academia.
Read more and watch short videos about the impact of our work.
Environment
The Department ranks 3rd for research environment in the UK.
87.5% of the Department's environment submission is rated 4* (conducive to producing research of world-leading quality and enabling outstanding impact).
The assessment considered a wide range of factors including:
How research is structured in the Department
Strategies for research, impact, staffing and staff development
Research income, infrastructure and facilities
Collaborations and contributions to the research base, economy and society.
Find out more about our research.
Learn more about our comprehensive MRes/PhD programme.
Commenting on the results, Head of Department Professor Jeremy Smith, said: "These results reinforce our position as one of the leading departments in the UK for economics."

"Our strong performance in the REF reflects the incredibly hard work of staff from across the whole Department in conducting and supporting the production of innovative research that pushes the boundaries of the discipline. That this research is also shaping policy as indicated by the evaluation of the impact case studies is also very gratifying."

"We are extremely proud of this achievement and look forward to building on our strategy for developing research excellence in the coming years."

Professor Carlo Perroni, Research Director for the Department, said: "The Department of Economics at the University of Warwick is home to a vibrant and diverse research environment that produces relevant and exciting work across all major sub-fields of economics."

"We are proud of our researchers and of our PhD students, and we are pleased that the REF result recognises the value of what we do."
About the REF
The REF is the system for assessing the quality of research in UK higher education institutions. It is led by the four UK higher education funding bodies: Research England, the Scottish Funding Council, the Higher Education Funding Council for Wales, and the Department for the Economy, Northern Ireland.
REF results inform the allocation of public research funding and are used in university league tables and benchmarking. The process ensures accountability for public investment in research and provides evidence of the benefits of this investment.
Notes on rankings
*Grade Point Average (GPA) is a measure of average quality of research. It is calculated by multiplying the percentage of 4* research by four, 3* research by three, 2* research by two and 1* research by one. The totals are added together and divided by 100 to give an average overall star-rating.
Details of more successes for our students
IER's Professor Peter Elias, CBE, FAcSS, has been elected as a Fellow of the International Statistical Institute (ISI) which brings together an extensive network of statisticians from over 100 countries.
On Monday 13 March 2023, Vanessa Munro and Lotte Young Andrade launched a report that they co-authored with Sarah Dangar (Advocacy After Fatal Domestic Abuse) entitled 'Learning Legacies: An Analysis of Domestic Homicide Reviews in Cases of Domestic Abuse Suicide'. The aim was to learn more about the profiles and experiences of victims, the adequacy of service responses during their lives and after their deaths, and the ways in which DHRs are commissioned and conducted in suicide cases.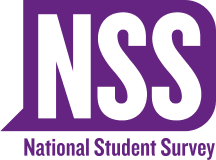 The National Student Survey (NSS) is now open at the link below. In partnership with our students, we have built the PAIS department together. Thank you! We'd love your feedback on the three or four years you have spent with us, in PAIS.
TAKE THE SURVEY – DIRECT LINK TO COMPLETE THE NSS
Why else complete the survey?
As a thank you (and following student feedback) the following PAIS specific prizes are available (eligible finalists will be entered into a prize draw).
20 x £20 and 1 x £100 Love2Shop vouchers released once we hit a 50% response rate
20 x £20 and 1 x £100 Love2Shop vouchers released once we hit a 75% response rate
We'll email you when we reach each threshold and, with their permission, let you know who the lucky winners are. The winners, if they wish, can ask for their prize fund to be donated to one of the University charity schemes instead. There is not a cash alternative available.
The PAIS scheme is in addition to the University prize draw. However, to clarify, PAIS finalists are eligible to win in both.
It will take just 10 minutes to complete. Your feedback matters and makes a huge difference to PAIS as shown on our You Said We Did page.
Professor Diarmuid Costello Awarded a Leverhulme Research Fellowship (2023-4)
Professor Diarmuid Costello has been awarded a Leverhulme Research Fellowship (2023-4) to work on his next book project, a collection of essays provisionally titled Spurs to Thought: Philosophical Engagements with Contemporary Art.
Professor Costello says: "The goal of this research is two-fold: to demonstrate the remarkable capacity of selected works of contemporary art to function as spurs to philosophical reflection, if approached in the right spirit; and, in so doing, to establish the value of what I call "philosophical criticism" as an alternative to currently dominant methodologies in the philosophy of art, whether analytic or continental. The project brings this method to bear on the kind of contemporary works that often elicit hostility or confusion, so as to make clear the challenge that such works may implicitly pose to our unreflective understanding of normative concepts we make use of every day".
Professor Costello's previous, recently completed monograph, Aesthetics after Modernism will appear in 2024 with Oxford University Press (NYC) in Noël Carroll and Jesse Prinz's 'Thinking Art' series.
"Aesthetics after Modernism argues for the ongoing relevance of aesthetics to appreciating art after modernism. It aims to show that even the hardest of "hard cases" remain amenable to aesthetic analysis on an adequate conception of the latter. The book traces the contrary view of much recent art criticism and theory to Clement Greenberg's success in recruiting Kant's aesthetics to underwrite a formalist conception of aesthetic value. This has led later theorists to miss the resources in the third Critique for understanding our cognitive relation to the kinds of art in which they are interested. It is widely assumed that Kant's aesthetics cannot speak to the semantic dimension of art; I provide an interpretation of Kant's theory of art, taking Conceptual Art as my test case, that suggests otherwise. If it can be shown that Kant's aesthetics can accommodate the appreciation of art with no sensible features, then it should in principle be able to accommodate any kind of art".
The Department of Sociology received a Silver Athena SWAN Award from Advance HE in recognition of its intersectional efforts to advance gender equality. The submission for this award can be viewed here.
Last Friday saw the return of CTE's annual Inclusion Conference. Inclusion is at the heart of everything we do as teachers and this significantly important day sits at the heart of our spring term curriculum, with its focus on adaptive teaching. This year the event welcomed trainees from all our courses. Primary, Secondary, PGCEi and iQTS trainees joined together to consider the importance of inclusion in our school environments.