View the latest news from departments within the Faculty of Social Sciences below.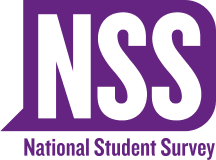 The National Student Survey (NSS) is now open at the link below. In partnership with our students, we have built the PAIS department together. Thank you! We'd love your feedback on the three or four years you have spent with us, in PAIS.
TAKE THE SURVEY – DIRECT LINK TO COMPLETE THE NSS
Why else complete the survey?
As a thank you (and following student feedback) the following PAIS specific prizes are available (eligible finalists will be entered into a prize draw).
20 x £20 and 1 x £100 Love2Shop vouchers released once we hit a 50% response rate
20 x £20 and 1 x £100 Love2Shop vouchers released once we hit a 75% response rate
We'll email you when we reach each threshold and, with their permission, let you know who the lucky winners are. The winners, if they wish, can ask for their prize fund to be donated to one of the University charity schemes instead. There is not a cash alternative available.
The PAIS scheme is in addition to the University prize draw. However, to clarify, PAIS finalists are eligible to win in both.
It will take just 10 minutes to complete. Your feedback matters and makes a huge difference to PAIS as shown on our You Said We Did page.